W

OK

E
X
X
X
X
X
 X
What is different this time
is that this

nomination battle

is no longer purely about predicting
the likely outcome of

Judge Kavanaugh's vote

on the court.
It now involves the

symbolic meaning

of his nomination
and
confirmation in the

#MeToo

era.
The hearings and the committee's deliberations
are now also a

bellwether
of the way the country treats women
when their reports of harassment,
assault

and abuse
threaten to
derail the careers of

powerful men

.
X
X
X
X
X
The train will continue, and you will be crushed

X
X
X
X
X
JUDICIAL

TEMPERAMENT:



means that a

judge

exhibits
"compassion,
decisiveness,
open-mindedness,
sensitivity,
courtesy,
patience,
neutrality,
respectfulness,
composure,
freedom from bias
and
commitment to equal justice."
American

Bar Association
X
X
X
X
X
X
NAUGHT

WHO LIKES BEER, HERE?
BLACK OUTS, ANYONE? AMY?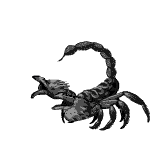 X
X
X
X
X
X
X
AFFIRMATIVE
This morning.
x
PLEASE WATCH/LISTEN
to the INTEGRITY/FORCE of MORAL COURAGE
X
This afternoon.
X
Sen. Amy Klobuchar, D-Minnesota
X
"Where is the bravery in this room?"
she implored the Senate Judiciary Committee ahead of its vote,
suggesting Republicans were afraid of what they might find out.
"This isn't a he said,"

she said.
This is a he said-they said," she said.
X
X
X
X
I have met my Senator Amy Klobuchar several times.
She

defines

integrity.
She defines a NEW BREED

LEADER,

a MAVERICK

and

a remarkable template of courage.
She possesses the requisite moral courage, an authentic spine,
and the capacity and willingness to step UP and be defiant, the vehicle,
to challenge the staid, inflexible conventions of a dominant culture
– all personal characteristics which defines an illuminated steward leader.
She defines the capacity to navigate turmoil with grace.
She

defines

luminous leadership,
equanimity
and fair

play
when challenged.

X
She does not become a smug, malicious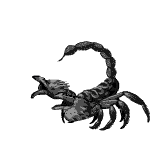 and vicious

scorpion

: 
whereby an enraged attack is the scorpion's violent destructive offense
 – their petulant, reactive, stinging, venomous self-defense –

 is directed toward anyone who challenges them

effectively shutting down hope, a dialogue/questions for clarification,
the possibilities and principles of an improvisational, mutually respectful call and response,
 which is the requisite and luminous template of practicing the complex art of "conversation"
– which is collaborative and co-creates honorable I/THOU resolutions.
The "scorpion self-preservation behavior" attacks stings,
tears apart the challenger leaving miles of bloody collateral damage behind
– not a heroic template/practice. 
Attack behavior is learned, a reflexive action – an emotionally immature behavior
that signals
contempt, lazy hubris, a self-centered mean-spirit, poor vision and restricted foresight
rather than an imaginative, creative, open-minded wise strategy
to move forward and beyond! 
Definitely

NOT

a description of a

NEW BREED LEADER

!

X
A

NEW BREED LEADER

welcomes

challenges
to their thinking, vision and practices as dialectical process
to be

OPENED, enlightened,

evolve, practice RADICAL HOPE
and create NEW paradigms

!



X
LIFE

is

MESSY and LIVING LIFE

is

a YESGIFT
OPPORTUNITY
to DISCOVER,
INNOVATE,
RESURGE
+

RiSE

!!!!!



X
Senator Klobuchar defines clarity, thoughtfulness, grace, wisdom
and serenity under pressure.
She

defines

judicial temperament.
X
X
X
NOTE:

 
Judge Kavanaughs's

"scorpion self-preservation"

attacks;
his hiding truths and obfuscations, lying and adamant denials;
his insufferable and indignant arrogance, a clear lack of humility;
his self-centered explanations and belligerent wild-eyed protests;
his ease in throwing his own family under the bus to serve his selfish objectives;
his off- the rails behavior of crying, agitation
and bellowing " I am a victim" DHA;
his attempts to create a "beer fraternity" with the Senators on the Judicial Committee;
and
his bizarre interaction with our Senator Klobuchar with his rebuttal question to her
suggesting
a "shared" (a preface to rationalization and/or justification) experiences of "black-outs",
to me,
spells an individual who may be an active alcoholic and/or, at least, is a heavy drinker.
Spot on.
RED FLAG:

The active disease of alcoholism is progressive
and certainly disqualifies anyone's capacity/ability to exhibit/practice a
JUDICIAL TEMPERAMENT.
X
X
X
X
X
X
Thank YOU, Senator Klobuchar

!
I am so

PROUD

of

WHO

you are

!
YOU RISE

REPRESENT

!
X
X
X
Japan: MEDITATION                                                                             Catherine L. Johnson  2011
X
X
X
X