OPENING RECEPTION!
THE PUBLIC IS INVITED + WELCOMED!
X
X
FOR IMMEDIATE RELEASE
X
X
X
Date: November 2, 2015
Contact: John Schuerman, Instinct Gallery Director   Ph. 612-240-2317, john@instinctmpls.com 
Curated by: John Schuerman
X
X
X
X
X
INSTINCT ART GALLERY PRESENTS:
HUMANLY POSSIBLE:

 THE EMPATHY EXHIBITION
X
X
X
OPENING reception:
Saturday, November 21, from 6-8 pm,
and
the exhibition is presented through
 Saturday, January 16, 2016.
X
XX
INSTINCT

ART

GALLERY
940 Nicollet Mall, Minneapolis.
X
X
Gallery hours:
Tuesday – Saturday
Noon – 5 pm.
X
X
Artists:
Juliane Shibata; Chase Boston;
Tina Blondell; Inna Valin;
Christopher E. Harrison; Nooshin Hakim;
Peter B. Nelson; David Aschenbrener
and
Catherine L. Johnson.
X
X
X
Artist info and High res images and more images available upon request.
Attached images: Catherine L. Johnson, Inna Valin, Christopher E. Harrison
X
X
X
X
X
X
X
HUMANLY POSSIBLE:

 THE EMPATHY EXHIBITION
X
X
The word EMPATHY comes from the Greek, Em (in) and Pathos (feeling).
 To feel in union with someone.
 It is

not

an acknowledgement,
it

is

participation. 
X
X
X
The title,
 HUMANLY POSSIBLE: THE EMPATHY EXHIBITION
cuts both ways.
X
Empathy is possible because we are human,
but, because we are human, we can choose not to exercise it.
 It is this human potential that we hope to encourage by showing artwork
that inspires us to use our empathic abilities.
X
Art has a way of opening the 'doors of perception' into the lives of its subjects
and thereby adds to our lived experiences.
X
X
X
X
X
 Internalizing art simply makes us more human. 
X
X
X
A quick internet search brings up a number of studies
that indicate that Empathy is on the decline in various populations
(for example, US college students, US healthcare workers, and Australians),
and perhaps across the human race.
X
 Whether or not this decline is pandemic,
we intuitively know that
understanding,
compassion,
and
empathy
must be part of the antidote for things
like our current state of polarized politics;
spousal murder rates;
cultural conflicts;
stereotyping, etc. 
X
John Schuerman, Director and Curator
X
X
X
X
OPENING RECEPTION!
THE PUBLIC IS INVITED + WELCOMED!
 Saturday, November 21, 6- 8 pm
X
X
X
 WORKS SHOWN BELOW BY  FEATURED ARTIST CATHERINE L. JOHNSON
ICANFEEL + MAS/SACRED LIVES + SUMMER 2015  CatherIne L. Johnson
X
Pine Tree: HOPE                        Catherine L. Johnson  2005
X
IWISHIKNEW                          Catherine L. Johnson   2011
X
FOR YOU MY GIFT IS NOT HIDING FOR ME   Catherine L. Johnson 2010
X
FRESHDRIEDBLOODIAMHUMAN                                                         Catherine L. Johnson 2013
X
X
X
X
X 
Special Events:
X
X
  HERHYMNS: BE BRAVE                           Catherine L. Johnson   2013
X
X
ONE HUNDRED LULLABIES
(Lullaby Songs for Syrian Refugees)
 Saturday, December 5, 3:00 to 6:00 pm:
 X
X
Your Chance to Sing:
Nooshin Hakim, Pedram Baldari and Andreea-Sorina Koch
will be recording anyone willing to sing a song of comfort,
compiling these songs and sending them to groups of Syrian Refugees. 
There will be a private recording booth for singers.
 X
Performances In the gallery:
Katayoun Amjadi, Aida Shahghasemi, Qais Munhazim,
Ali Mahdavi, Saeed Hashemi will perform music
and
tell stories based on their experiences
living through war in their home countries.
 X
Featured artist in the exhibition,
Catherine L. Johnson,
will also read her
I/ThoU poem
with
Lars-Erik Larson on percussion,
and
sing a lullaby based on her painting,
HER HYMMS:

BE BRAVE
( shown above).
X
X
SINGERS INVITED + AUDIENCES WELCOMED!
X
This event is part of

HUMANLY POSSIBLE:

THE EMPATHY EXHIBITION.
X
X
The public is welcome to witness and/or contribute to this very special event- an offering of empathy.
X
X
X
X
X
PRIVATE EVENT
for
WILDERNESS INQUIRY
+
their
valuable champion donors.
  January 7, 2016, 6 -8pm. 
X
Wilderness Inquiry https://www.wildernessinquiry.org/ is an inclusive outdoor adventure travel organization arranging adventures worldwide. Their

mission

is to

Welcome Everyone to the Outdoors.

 Since 1978, Wilderness Inquiry has served more than 385,000 people on adventures all over the world to connect and explore the natural world including people who are differently- abled and/or face financial barriers.
X
Catherine L. Johnson,

artist,

  initiated the synergistic, cross-marketing partnership with Wilderness Inquiry that upholds the sacred/healing values of Nature, Beauty and Inclusion. Her custom fine art prints of the esteemed PINE TREE COLLECTION will be offered, and 10% of each sale goes directly to a Wilderness Inquiry scholarship program. 
X
X
 INSTINCT ART GALLERY
is very proud to be a catalyst,
a host and a vehicle of critical values of humanity. 
X
This is a very personal mission/partnership/initiative
to our artist Catherine L. Johnson.
X
X
X
X
X
X
X
X
INSTINCT ART GALLERY is pleased to introduce the  featured ARTISTS:
Juliane Shibata is a ceramic installation artist exploring human relationships with the natural world.  This exhibition includes a wall sculpture that provides a simple visual for empathy, and an abstracted installation of small, pinched porcelain forms titled 1001 Farewells. 
X
Catherine L. Johnson is an interdisciplinary artist whose art touches the archetypes of the human psyche through imagery and poetic text.  Her work simultaneously honors the sacredness of being human and the natural world. She considers empathy to be a sacred trust, the I/Thou relationship- the Golden Rule.
X
Tina Blondell is classical figurative painter with a current focus on the human experience, expanding its range to explore the heroic and passionate figures who inhabit the margins of American culture.  Her paintings are a visual dialogue about what it means to be "American," and the protean nature of that identity. 
X
Inna Valin is a street photographer of the most real sort.  She's not 'shooting from a distance' but rather engages with the people and the street itself in order to photograph people being people. Her chosen subjects are often people on the margin. Her Photographs bring these people out in the light so we can't pass them by so easily. Their story becomes more possible to understand. 
X
Chase Boston is an environmental artist of the earthworks tradition, but presented with contemporary themes and tools. He immerses himself in people-less nature areas —where the leeches bite and forest fires burn to reckon with nature, and reflect on his place that seems outside of society.  His creations are outdoor sculptures/installations made of the sticky, itchy, gooey bits of nature that stand as impermanent totems to a world he knows he can't make sense of (while many people think they can). 
X
Christopher E. Harrison is a painter and mixed media artist that portrays the grittier side of life in north Minneapolis. His work in this exhibit is paintings of people arguing with, or misunderstanding one another, and show the effects of the negative emotion within these interactions.
X
Nooshin Hakim is a multimedia artist who presents us with episodes and artifacts of human conflict in the Middle East, to which she then adds a humane and empathetic, artistic response.  For this exhibit she has grown decorative crystals on top of actual fragments (clothing, stones) leftover from a riot in Iran, and will host an event to gather and record lullaby songs which will be sent to Syrian refugees.
X
Peter B. Nelson is a video and performance artist who transfers the experience of one or more people into an experience acted out by others. Nelson says, 'I want to better understand the people around me. I want to climb into their skin and walk around in it. I want to know how other people perceive themselves and how that relates to the way I perceive them.'  This is empathy in action.
X
David Aschenbrener is a bronze sculptor who works back and forth between organically created abstract forms (melting, bubbling, cracking, etc.) and recognizable bits of nature such as sticks, feathers, flowers, which he shapes into figures or floral sculpture.  For this exhibit he's sculpted his version of heartbreak in a fiery red piece titled, 'She Never Loved Me'.
X
X
X
X
X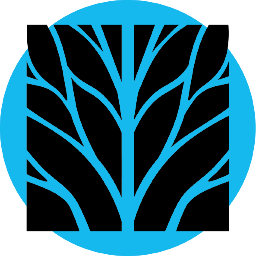 X
X
X
X
X
X
X
A remarkable "Walt Whitman" poetic review by Strib's Mary Abbe published on New Year's Day 2016