X
X
X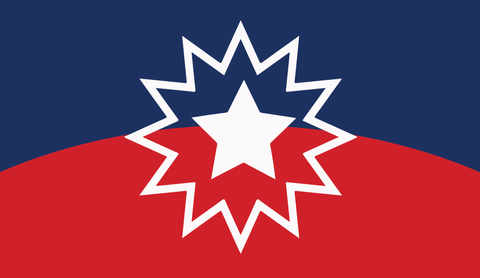 THE JUNETEENTH FLAG
X
X
X
X
155th
anniversary
of
JUNETEENTH
Freedom Day
Jubilee Day
Liberation Day
X
X
X
X
X
X
X
X
Lift Ev'ry Voice & Sing

/

Star Spangled Banner
– Black National Anthem –
rene marie
X
X
In 2008
Rene Marie
was asked to sing the
National Anthem
at
Denver's State of the City address.
The outcome was Rene singing
"

Lift Ev'ry Voice and Sing

",
"the black national anthem"
to the tune of
The Star Spangled Banner.
This caused a firestorm of controversy.
X
X
X
X
X
X
X
X
I Wish I Knew How It Would Feel to Be Free
X
X
IWISHIKNEW                                                                                         Catherine L. Johnson  2011  
Within Our Gates

(1920)

– Oscar Micheaux
 silent film
Within Our Gates
was produced and directed by

Oscar Micheaux

in 1919.
He is considered to be the first African-American director of feature films
and
this is the first such film still in existence.
X
X
Within Our Gates
is a 1920 American silent film
by
that portrays the contemporary racial situation
in the United States during the early twentieth century,
of Blacks to cities of the North and Midwest,
and the emergence of the "New Negro".
It was part of a genre called race films.
X
"Abandoned by her fiancé,
an educated Black woman
with a shocking past
dedicates herself
to helping a near bankrupt school
for impoverished negro youths."
X
Cast (IMDB):
Evelyn Preer as Sylvia Landry;
Flo Clements as Alma Prichard;
James D. Ruffin as Conrad Drebert;
Jack Chenault as Larry Prichard;
William Smith as Detective Philip Gentry;
Charles D. Lucas as Dr. V. Vivian;
Bernice Ladd as Mrs. Geraldine Stratton;
Mrs. Evelyn as Mrs. Elena Warwick;
William Stark as Jasper Landry;
Mattie Edwards as Jasper's Wife;
Ralph Johnson as Philip Gridlestone;
E.G. Tatum as Efram, Gridlestone's Servant;
Grant Edwards as Emil Landry;
Grant Gorman as Armand Gridlestone;
Leigh Whipper ;
Jimmie Cook as (uncredited);
S.T. Jacks as Reverend Wilson Jacobs (uncredited).
X
X
X