FRESHDRIEDBLOODIAMHUMAN    Catherine L. Johnson  2013
X
X
X
X
X
Death of Tyre Nichols
X
X
X
X
TYRE NICHOLS
(5 June 1993 – 10 January 2023)
+
7 January 2023
PULLED OUT of his car
overpowered
KICKED IN HEAD restrained
punched tasered BEATEN by batons
MURDERED

by
FIVE officers
of the
Memphis'
elite
SCORPION
(Street Crimes Operation to RESTORE Peace In Our Neighborhoods)
police
unit
X
Officers gave terrified Tyre Nichols
71 swift and contradictory commands
in just 13 minutes
as they beat him to death
during unprompted traffic stop
including holding his hands
while barking at him
to show his hands
X
X
X
X
X
image from a surveillance video
showing
five SCORPION police officers
BEATING Nichols
Across the country,
police sometimes use passive language
that can paint a very different picture from what cameras later show.
Initial news releases are often based on police officers' self-reporting,
and were it not for the ubiquity of cameras in modern times,
the discrepancies between those filings and the reality of a police interaction
may never come to light.
The brutal footage released Friday
echoed the disparity
between what police often initially report
and
what actually happens.
X
X
X
X
X
X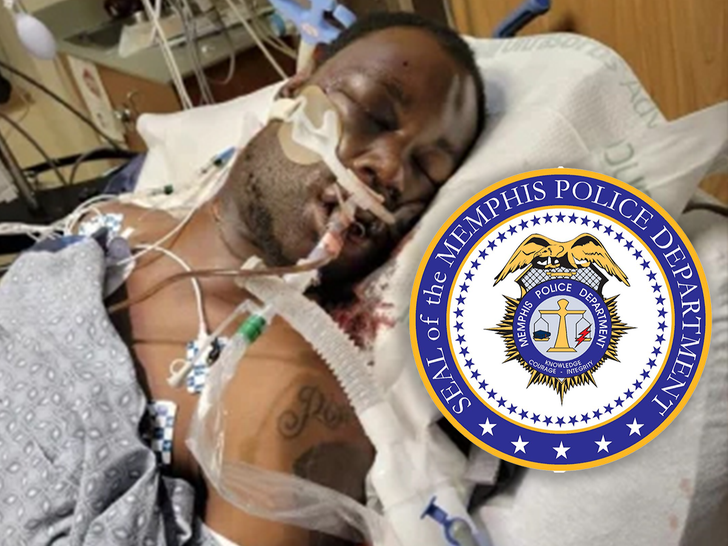 X
X
X
X
X
X
X
X
Mercenaries II    Leon Golub  1979
For information on Leon Golub, please click on link below:
X
X
X
X
X
Leon Golub was my remarkable graduate school advisor:
Mason Gross School of Arts, Rutgers University.
Leon named humanity can transit into animal Lord of the Flies of inhumanity.
The scale of his 'Mercenaries' series are theater, gladiator arenas, landscape geographies, back drops.
Layers, thick layers of paint upon paint.
Layers of paint ground out with by his hand held grinder.
The finished canvases are held up by brass grommets.
VISCERAL HORROR.



An actual encounter witnessing his paintings versus looking at an online image – incomparable
The viewer experiences an overwhelming sensory assault.
The viewer can smell the rabid, violent fumes of a bounded tribal 'group'.
The viewer is 'frozen' – fight/flight and the naming of humanity's shadow side capable of cruelty, evil of another human
X
X
X
I will not watch the video tapes of the violence of Tyre Nichols' torture.
Choice.
I did not watch the video tapes of George Floyd's murder.
Choice

.
Listening, reading of their tortured death – BOTH men calling out to his Mother
evoked the NAMING of humanity's brutality in Leon Golub's art.
X
X
X
The savage mentality
of
the FIVE Memphis police officers
belonging to the ELITE community driven
SCORPION
(Street Crimes Operation to RESTORE Peace In Our Neighborhoods)
  unit
who, together as a choreographed crew
beat and murdered
Tyre Nichols,
showed that they were cannibals,
a flash mob,

a wolf pack,

MERCENARIES.
X
X
X
DOMINATION.
CONTROL.
GOONS.
COMPLICIT bystanders.
COLLUSION.
X
X
X
X
X
X
X
X
X