X
X
X
magnetic: MIDNIGHT one    Catherine L. Johnson  202

3
X
X
X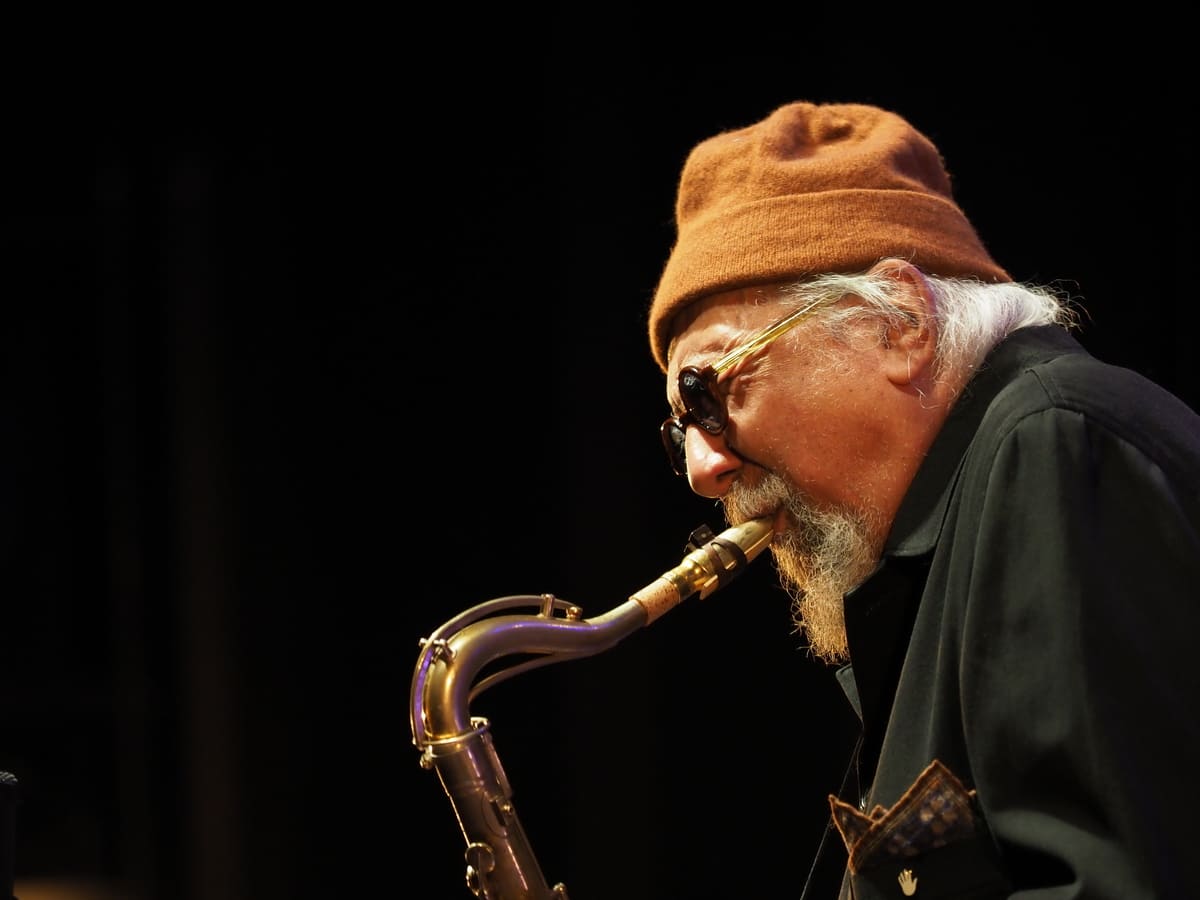 15 March 2023
CHARLES LLOYD'S eighty-fifth BIRTHDA

Y
happy luminous blessings, dear graceman!
xoxo to DD + you! C
X
X
CELEBRATION
LOBERO THEATER

Lloyd, blowing notes through the tenor saxophone and flute,
took the stage on Friday 10 March

— leading a fabulous quartet
including
pianist Jason Moran, bassist Larry Grenadier, and drummer Brian Blade.
X
X
"America wants polar opposites — this against that — but his music offers, at every turn, solo to solo, a way to be in-between. It's an undulating landscape. As a rhythm section, we undulate the ground and give [Charles] sand, ocean, iceberg, dunes, tundra … give him different places to walk in, set his soul on top of," says Jason Moran.
He continues waxing rhapsodically about Lloyd. "He hears music everywhere. It doesn't have to be a saxophone. He puts the saxophone down, picks up maracas, bells…. He's been thinking about these years of his life for a while, where does it go…. All artists are required to be sensitive to [the] environment, from harsh to glorious. Sometimes tenderness has to be displayed."
https://www.independent.com/2023/03/08/charles-lloyd-a-living-legend-live-at-the-lobero/
X
X
X
X
X
X
X
X
X
WEE GEE* is TWENTY-FOUR 2day!
My beloved NEPHEW, *WILL!
X
X
X
X
HAPPY BIRTHDAY!