X
X
X

X
X
X
X
X
X
X
X
X
X
X
X
X
X
Blake,
On this date: 24 August 1960, our Daddy was killed in car accident, decapitated, as his car crashed into a bridge near St. Cloud. He fell asleep while driving home to us.
Your 2nd birthday was in 4 days – fourth born and second son.
The story and arc of our Mom and Daddy's marriage was only 10 years. They LOVED each other. Authentic love has a radiant energy, vibrancy. I felt it: low swinging amplitude, a safe beautiful hum. The body knows: truth's divining rod.
Daddy had his first manic episode and he was hospitalized earlier that spring.
I have a small clay sculpture of a dog, glazed the darkest brown, he created as a boy. His hands were eloquent and elegant, a pianist's hands. Lynne, Bill and you wear his hands. I wear his promise. My body remembers his touch, his caress, as he held me his second born and second daughter whose lower body was shut still in heavy casts. He knew how to hold me with protective tenderness. His tenderness is embedded in me, my life. My body remembers.
We, his survivors, would always 'feel' the date when his soul violently evacuated his body. Our bodies remembered. My body remembers today the force of his soul's escape. He lived 32 years.
I knew that Daddy had died.
Lynne, Bill and I were sleeping over at the home of our former neighbors, dear friends of our parents.
Both of my legs were in heavy plaster casts and I carried my body with wood crutches.
I was lying down on the carpeted living room floor.
Our brother Bill was asleep on the navy blue tweed sectional sofa next to and above me.
I woke him up suddenly when I knew and told 4-year-old Bill: "Billy, Daddy died!"
I sensed it.
My body knew.
Immediately, I knew.
We are Daddy's hope and future as are your children: George, Jessica and Max, our parents, Richard and Doris' only grandchildren, my nephews and niece.
I kept the JOHNSON name because I knew he loved me unconditionally with the expanse of an open blue sky and unseen universes. He fought hard for my welfare, my light, my breath, and my wings: my life. As Lynne, Bill, and you changed your name. I would not. I could not.
The body knows.
The body remembers.
My body knows.
My body remembers.
Daddy loved you.
Daddy loves you.
X
X
X
X
X
X
X
X
X
X
X
X
X
X
X
X
X
X
X
X
X
X
X
X
X
X
X
X
X
X
My photograph. Memorial Day 2015. Daddy's sons, my brothers: Bill (left) and Blake.
X
X
X
X
X
X
X
X
X
X
X
X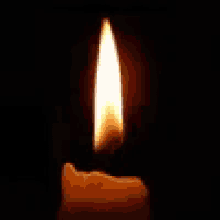 X
X
X