X
X
X
(Michael de Adder/The Washington Post)
X
X
X
X
X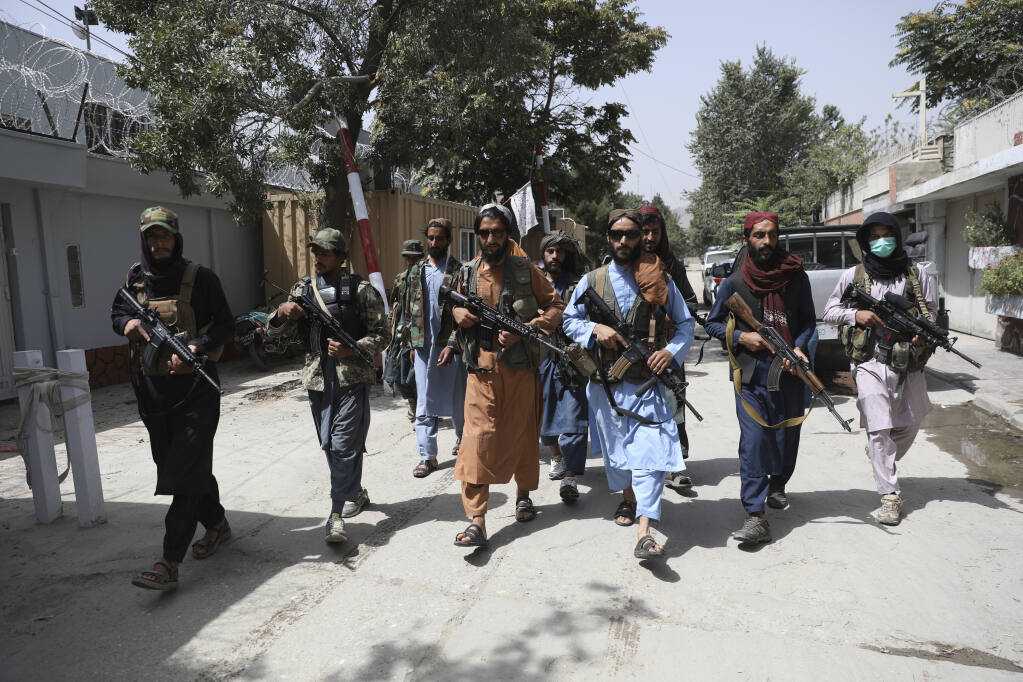 21 AUGUST 2021
AUGUST 2001
Members of the Taliban pass onlookers during a military parade as part of celebrations to mark the 72nd anniversary of the country's independence from Britain in Kabul, August 2001. The independence day ceremony was attended by senior Taliban officials and some leaders of Pakistani religious parties who support the hardline Islamic movement. REUTERS/Files
X
X
X
X
X
PLEASE NOTE THE READERS' COMMENTS!
Example:
The Board is engaging in useless sniping at the rescue effort. Wake-up to the reality that, in this unstable situation, Biden must not reveal all the cards up his sleeve. Everything his government says is being studied by the various factions within the Taliban. Pulling this off requires sophisticated judgement and considerable guile. Just stick to supporting the effort. Your analysis can wait until the operation is over.
Trump negotiated the withdrawal by a date certain, May2021, with the Islamic Terrorists; so the military, , had plenty of notice ahead of time to prepare for an orderly evacuation. President Biden even extended the withdrawal deadline that Trump had committed to with the Taliban. Was President Biden supposed to personally rescue all the refugees and Americans all by himself? Even Churchill did not evacuate all the troops from Dunkirk by himself.
It was another clear exposure of about how incompetent our military leadership is and has been for a very long time.
What do you suppose Trump striking a peace deal with The Taliban, in exchange for he agreeing to pull all our Troops out of there by May 2021, did to the morale of those Afghans we trained and armed?
X
X
X
X
X

I know GOLD STAR families, and, perhaps, you do to…
X
X
X
X
X
X
X
X
X
X
X
X
HALO: THE PRAYER WHEEL  #3     Catherine L. Johnson  2003
X
X
X
HALO: THE PRAYER WHEEL
series
The catalyst of the series was the synchronicity of two profound events:
the dying of my beloved friend, Jane Matteson, with her soul turning to heaven and America's invasion of Iraq.
Please click on the link below for further information:
X
X
X
AMERICA 
WE HAVE A MORAL OBLIGATION / RESPONSIBILITY

TO EXECUTE A SAFE/ SOUND EVACUATION
OF
ALL OF OUR ALLIES IN AFGHANISTAN.
X
X
X
X
X
X
X
As we all know:
there were NO weapons of mass destruction found in Iraq.
X
X
X
X
X
X
X
X