X
X
X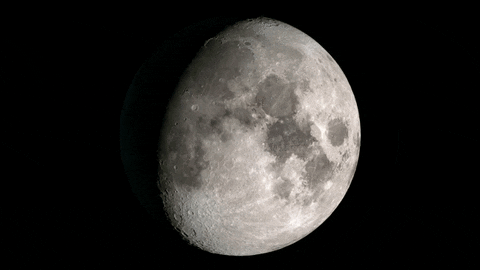 X
X
X
X
X
X
X
X
X
X
X
X
X
X
X
X
X
X
X
X
X
X
X
X
X
X
X
X
X
X
X
X
X
X
X
X
X
X
X
X
X
X
'BLACK ICE: QUIET' CATHERINE L. JOHNSON 2019
X
THREE SEPARATE PRISMS/EXPERIENCES OF THE SAME/SINGULAR DRAWING
whisper / whispers / whispering
listen

X
TOP IMAGE:

light is centered and positioned straight on the work
MIDDLE IMAGE: light is centered and positioned below the work


BOTTOM IMAGE:

ambient outdoor light emanating from a distant window
X
PLEASE CLICK ON THE IMAGE TO ENLARGE + FOR DETAIL

X
intimate — listening/attending with an open heart and with the open palms of one's hands — listen to the light — reverence
X
4B and 2B GRAPHITE ON BLACK HEAVYWEIGHT MATTE PAPER
19.25" H x 13.75" W
X
X
X
X
X
X
X
X
X
X
X
X
X
X
X
X
X
X
X
X
X
X
X
X
X
X
X
X
X
X
X
X
X
X
X
X
X
X
X
X
X
X
X
X
X
X
X
X
X
X
X
X
X
X
X
X
X
X
X
X
X
JASPAR OBI
24 February 2019
X
Every time I x-skied through Vento Nature Sanctuary,
Jaspar was WITH me.
Kayaking on the Mississippi River, x-skiing, fat tire biking, swimming,
looking at the stars and moon,
laying beside me through multiple orthopedic reconstructive surgeries
– his sweet warm body and his breathing was my solace,

his presence/energy under my studio table as I dove
for the dark star energy of a pearl buried

in the sea of my imagination
– he was always there as I dove deep
and
when I emerged with a silent glistening pearl waiting to be heard.

ALL that is AWE and WONDER

.



X
X
JASPAR OBI aka 'DUNKIRK'
X
My RAF K9 Adventurer
– my unrepeatable TREASURE HEART.
Jaspar in Persian translates to TREASURE.
Obi in West African translates to HEART.
I named him.
And, that names our story together
as will my memories of him be:
treasures in my heart.
X
Jaspar's death story is an ecstatic,
revelatory, beautifully LIFE story of
FREEDOM.
X
He is teaching me
about my expectations,
my hard-wired fears
and
my limiting projections/forecasts.
This voyage is teaching me about the opportunity in crisis:
the real choices in framing
our perceptions and participation
in our life events,
in our relationships,
in our internal world
and
in our external world.
Opened by LOVE's vulnerability and adventure.
Closed by FEAR's walls chained to trauma.
Dancing in the grey, in the glow, in the love of God's grace.

X
He is also showing me,
as I listen to his song,
I know to enter the deep-
adapting, improvising, overcoming.

The ultimate courage
is being vulnerable,
compassionate,

surrendering with an OPEN heart

to Nature's mysterious, wondrous song
IS



– the wonder and awe of actively choosing to
be a/live
in the moment
and
living authentic love's 
FREEDOM

!!!
X
X
X
X
Jaspar Obi is still living HIS story
with God's GRACE LOVE and God's will.
I surrendered.
I am on the voyage.
30 June 2019 2:48PM CST
X
EXPLORE + TYPE: JASPAR in the SEARCH

bar
or simply
please click on link below:
Jaspar Obi's birthday  on 30 April
was the harbinger of SPRING
– NEW riSING life!
I would

celebrate Jaspar's  DAY by tying
a

chartreuse

ribbon on his collar every year!
The favorite color of my dear friend,
the late and forever dragonfly LOVE,
Jane Matteron!



https://catherineljohnson.wordpress.com/2018/04/30/801-30-april-2018-jaspar-obis-11th-birthday-all-knowledge-the-totality-of-all-questions-and-all-answers-is-contained-in-the-dog-kafka-woxoxoxoxf/
X
X
X
Dogs are sentient beings of truth.
Dogs know…

whisper / whispers/ whispering
listen
X
X
X
Samba Je Hed

· Anthony Cox / Billy Higgins
X
Molly

–

Anthony Cox / Billy Higgins
X
X
X
X
X
AWCCLJU/MEAREDOGSLIVINGINHUMANBODIESIGOTYOUYOUGOTMEYESALWAYS
X
X
X